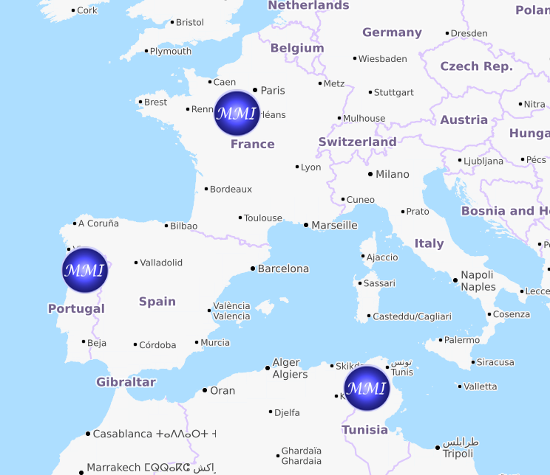 Tunisia
We have technical platforms in priority in Monastir, university city but also in Sousse and Tunis. In all cases we are attentive to the quality of reception, care and services.
Portugal
Our medical teams work primarily in Porto but also in Coimbra and Lisbon. We provide the same services and benefits as in Tunisia. Our attention to quality is always vigilant.
France
We also had possibilities for medical evacuations in France. To do this, the medical files are submitted for a review and entrusted to a network of French specialists.
"Examine whether what you promise is right and possible because the promise is debt," said Confucius. It is important that we can bring hope, not illusions. In other words, our role is to do everything possible to enable patients to be treated as best as possible. Our role is also to provide them with an optimal quality of stay so that their morale contributes to their recovery.

Dr Xavier Latouche
"Beauty heals us of our doubts. Aesthetic emotion is a re-learning of self-esteem." Charles Pépin "Beauty seduces the flesh to obtain permission to pass to the soul." Simone Weil Dr. Latouche and I were passionate from the start for this surprising and original adventure: to offer cosmetic surgery "elsewhere and otherwise. Our approach is global and unifying: it links the physical, the psychic, the emotional and the social. Each being is unique: our goal is to offer a tailor-made aesthetic intervention adapted to his personality and way of life. Beauty is subjective and everyone cultivates a self-image that they may wish to improve while staying on their own, but even better!

Chantal Higy-Lang
Previous
Next